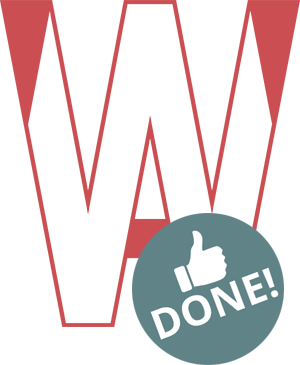 WaW reflects the need to support women in developing new types of business skills, including innovation and entrepreneurship (through for example, idea generation, problem solving, critical thinking, and cross-cultural communication skills).
We also focus on the emerging social technology of crowd-funding, which can play an important role in getting new business concepts funded.
By providing training and education that supports strengths-based skills development and the practical application of having entrepreneurial ideas funded, we aim to help women realize their dreams.
"All economic sectors are currently in the throes of restructuring, which itself needs to be seen against a background of endeavours to shore up and improve the EU's competitiveness and to re-direct the European economy towards fresh activities with a higher added value and capable of generating new and better jobs" (European Commission, 2013,' Transferability of Skills across Economic Sectors'.
Through economic restructuring, the skills that are needed are continually changing. Developing skills that foster innovation and entrepreneurial initiative are becoming more and more critical.
The main objective of WaW project is to facilitate more effective provision of collective business and innovation support services to ensure women understand and take advantage of the opportunities offered by new ICT tools.
Specific objectives of the proposed project are to:
improve access to knowledge
increase levels of co-operation and competence regarding ICT tools
set up mechanisms for developing, sharing and dissemination of effective approaches in supporting innovative entrepreneurship
develop a training tool for women to acquire new competences and skills
WaW also aims to improve the qualification of women through the promotion of a series of traversal skills like creativity, initiative, problem solving, risk assessment and decision taking and finally, to increase women's awareness of innovation and technology approaches to combat difficulties and setbacks during the innovation generation process.
WaW Project progress

100%

100%
"If you push through that feeling of being scared, that feeling of taking risk, really amazing things can happen." — Marissa Mayer, CEO Yahoo! Inc.
Folkuniversitetet (FU) is a national Adult Education Association which offers a wide range of VET courses and has a long tradition of successfully introducing new teaching methods. It is focused on the development of interventions that addresses social issues for various disadvantaged target groups.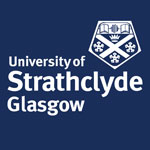 The University of Strathclyde was named as UK University of the Year in the 2012 and described as a "bold, imaginative and innovative institution". The Centre for Lifelong Learning provides an extensive range of educational opportunities uniquely aimed at adults aged 50+ with nearly 300 classes / year for more than 4000 students annually.